Las Americas Business Center

Contabilidad, impuestos, educación y más, desde 1988
The time to take control is now
Tax Services
Are taxes confusing? Want to pay only what is required? We will show you the way.
Every business owner wants the tax bill to be as small as possible. How can this be accomplished for you or your business with all that is involved?
Knowing what is possible and how to structure business activities are crucial to bringing taxes under control and paying only what is necessary. Whether you are a sole proprietor with an ITIN, a partnership, a C corporation, or a limited liability corporation, we have the experience to eliminate the worries over taxes, minimize their impact on your business, and determine the least possible amount that is required.
Preparation & planning

Personal income tax
Business income tax
Income taxes for the self-employed
Completing and submitting back taxes

Timely filing

940, 941 employee withholding
Washington State B&O taxes
Estimated tax payments

And more

Business Development
Business Consulting
Business Startup Assistance
Licensing
Referrals for Bonds and Insurance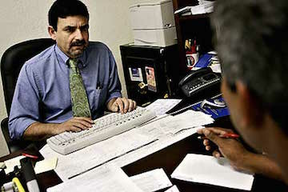 Don't forget to check your mail and see if you received the post card for your tax appointment. If you did not get one, please call (425)672-4255.